Athens & Marathon Full Day Tour
Athens Tour offers you the opportunity to visit Marathon and Artemida from Athens or Piraeus port.
Marathon, Artemida and Brauron are not only historically important sites, but beautiful places, you must see.
Itinerary of the Marathon tour is like:
Athens, Agia Paraskevi, Gerakas, Pallini, Rafina, Nea Makri, Marathon, Loutsa, Vravrona, Athens
HIGHLIGHTS OF ATHENS AND MARATHON FULL DAY TOUR
5-hour private shore excursion to Marathon and Artemida, seeing a combination of modern and classical sites
Marathon, the actual starting point of the famous race, and the battlefield of the 490BC battle of Marathon
Professional driver who speaks English fluently, and picks you up and drop you off at Piraeus or hotel in Athens.
WHAT'S ABOUT MARATHON FULL DAY TOUR ?
When you arrive Athens, Athens Tour will pick you up from your cruise ship and take you to a fascinating trip to history.
First of all you will be guided to the Northen Suburbs of Athens, towards Marathon.
After that and in about an hour you will reach at the start place of the actual Marathon race, which is the most famous foot race 42,195 kilometers (26 miles).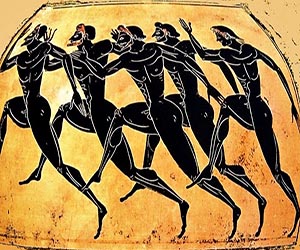 HISTORY OF MARATHON RACE
The event took its name from this region, and is associated with the battle of Marathon in 490BC between the Athenians and the Persians.
Those years Athenians won this battle and a messenger named Pheidipides ran to Athens to annouce happy news to the locals.
After this exhausting distance, Pheidipides informed them for the victory and the lost of Persians and then passed away.
Commemorating this event the Marathon race takes place every year all over the world.
WHAT DO YOU SEE IN MARATHON REGION IN A MARATHON GUIDED TOUR
At Marathon region you will see the tomb of the fallen Athenians.
Athens tour will continue towards Artemida, famous for the Temple of Goddess Artemis in Brauron that gave her name to the region. The temple dates back to the 6th century BC. You will also visit the local museum where you admire artifacts from ancient Athens and Marathon.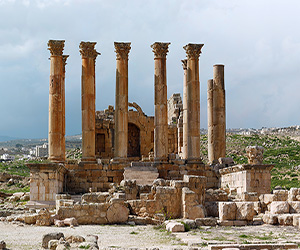 In this Athens private tour, you can also visit Brauron, one of the ancient towns, which are near Athens. King Theseus of Athens was the one who united all these areas to the Athenian State. Every year in Brauron, take place the festival Brauronia as a tribute to the Goddess of hunting, who was also the protector of the region.
In Artemida you will also find impressive beaches, where you will enjoy swimming under the sun, by the sea. At the sea side, you will taste traditional dishes and drinks of Greece. Combining the classic with the modern, this tour will be unforgettable for every visitor. In the end of the private tour, we will drop you off to the Piraeus Port or to your hotel in Athens.
Alternatively we will take you on a full-day sightseeing tour in Athens with a visit to Marathon.